projects

for sale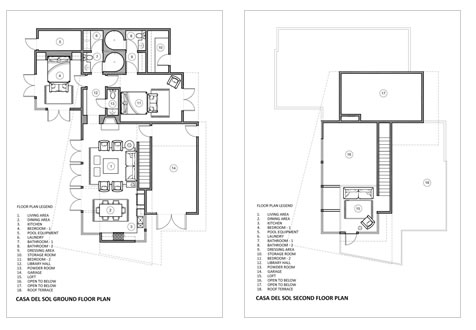 Property Featurecs & Amenities:
2000 SF, 2 bedrooms, 2.5 bathrooms
Bonus loft with 600 SF ocean view terrace
Great room with cathedral ceilings, gourmet kitchen and fireplace
Custom european style cabinetry
Stainless steel appliances, energy star rated
Fully air conditioned and equipped with contemporary ceiling fans
7500 SF parcel, fully walled and gated
Separate laundry room and storage room
Large boat garage with ample storage
1500 gallon underground cistern
3 stage ultraviolet whole house water filtration system
Tri-d panel construction
Heated swimming pool with water feature
Outdoor dining and lounging areas with custom shade structure
Fully furnished and equipped to the highest standards
Sea of cortez views
Walking distance to white sand beaches
Casa Del Sol is a new contemporary resort style home.
It was designed in an environmentally sensitive manner and utilizes sustainable design principles. The 7500 sq. ft. parcel is fully landscaped, walled and gated for privacy and security. The central focus of the property is its heated swimming pool and wall fountains.
A rustic Palo de Arco shade structure and ample poolside lounging areas make outdoor living both comfortable and luxurious. The 2000 sq. ft. home features an open floor plan with 2 bedrooms and 2.5 bathrooms. The most dramatic space is the large great room with vaulted ceilings, wood burning fireplace and chef's kitchen with custom European style cabinetry and Energy Star appliances. The great room enjoys direct access to the pool with 3 sets of sliding glass doors. There is a second floor loft for additional sleeping accommodations or home office. Accessed directly from the loft is a 600 sq. ft. terrace with unobstructed views of the Sea of Cortez, white sand beaches and distant rugged mountains. Completing the home is a separate storage room, laundry room and an oversize garage suitable for boat storage.
The house was constructed with Tri-D-Panel which combines strength with high insulation value. Passive solar design considerations were implemented throughout for energy conservation. High efficiency ceiling fans and a zoned air-conditioning system provide interior comfort. An ultraviolet 3 stage water filtration and pressurization system combined with a 1500 gallon underground cistern connects to low flow water conserving plumbing fixtures. The home is prewired for satellite television and internet connections and provisions for a propane powered back up power system are also included.
List Price:
$467,500
US Dollars or Peso Equivalent
Owner Financing Options:
Broker Cooperation:
Yes
Loan Type:
Fixed rate, Amortization terms from 15 to 30 years
Interest Rate:
Rates start at 6%
Maximum Loan To Value:
60% to 75%
Prepayment Penalties:
None
Credit:
680 minimum credit score Borrower must display generally excellent credit with at least three accounts active for the past two years
Income Documentation:
For salaried borrowers: 3 years W-2's and personal taxreturns; 2 most recent paystubs (must be employed a minimum of two years in same line of work) For self employed borrowers: 3 years personal and corporate tax returns; Verification that business has been in existence a minimum of two years (i.e. copy of business license, letter from CPA) Additional documentation if applicable: Award letters for pension or social security; Divorce Decree; Rental Agreements
Asset Verification & Reserves:
Two months bank statements required from accounts being verified; i.e checking or savings accounts, brokerage, mutual funds, IRA's, 401K's. Borrower must verify funds to close plus 4 to 8 months of mortgage payments in reserve.
Financing Example One:
25% down / $116,875.00
$350,625.00 financed at 6% amortized over 30 years
Monthly payment $2102.17
Financing Example Two:
40% down / $187,000.00
$280,500.00 financed at 6% amortized over 30 years
Monthly payment $1681.74